NL East Notes: Braves, Lowrie, Nunez, Martini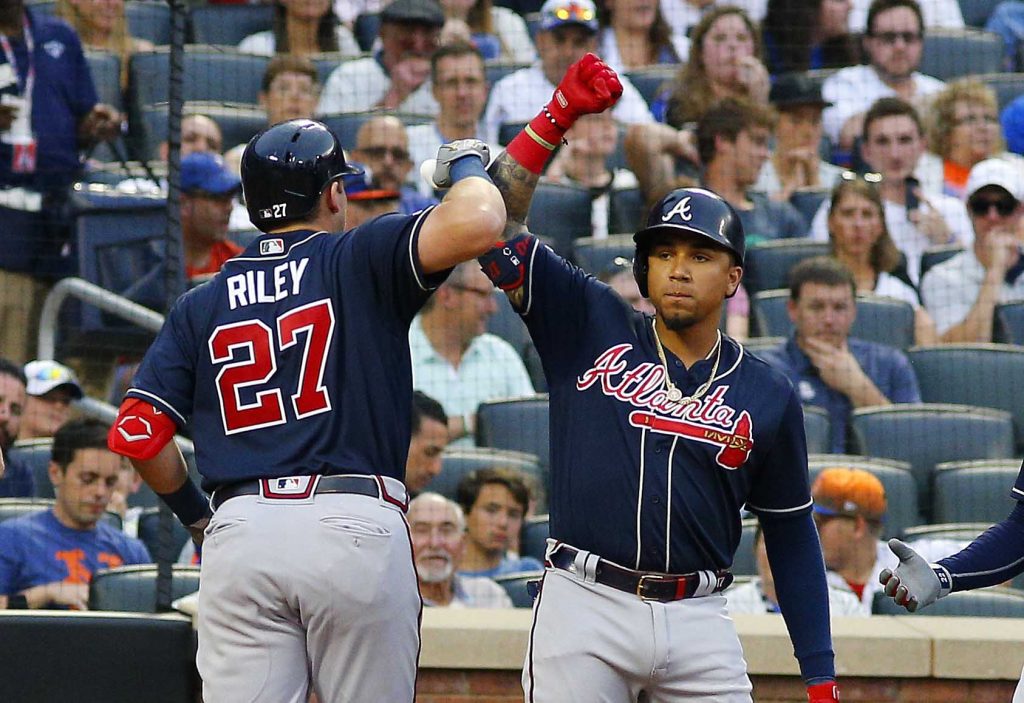 It doesn't sound as though the Braves' decision on an everyday third baseman will come until the final days of camp. Austin Riley and Johan Camargo are vying for that spot, but manager Brian Snitker told reporters today that both players have impressed so far and he'll "wait until the last couple of days" before making up his mind (Twitter thread via David O'Brien of The Athletic). Snitker has previously suggested that whichever player doesn't get the Opening Day nod could head to Triple-A Gwinnett for everyday at-bats, as both have minor league options remaining. The skipper again implied as much today: "[A]ll things being equal, one guy's not going to be real happy with the decision."
Camargo is hitting .308/.333/.500 through 10 games thus far, while Riley is hitting .320/.346/.600 in the same sample. Obviously, we're talking about a minuscule number of plate appearances (26), and the Braves' decision will be based on more than the pair's surface-level production at the plate.
A bit more from the National League East…
There's still no clarity regarding the knee injury that's limiting Mets infielder Jed Lowrie, writes Ken Davidoff of the New York Post. The 35-year-old is still wearing a sizable brace on his ailing leg, and neither he nor the organization have been forthcoming about the exact nature of his knee troubles. There's still no timetable for Lowrie, who tallied just eight plate appearances with the Mets during the first season of a two-year, $20MM deal in 2019. MLB Network's Jon Heyman tweets that with Lowrie unable to participate in Grapefruit League games, fellow veteran Eduardo Nunez has impressed the Mets in camp — perhaps positioning himself to snag a utility role. Nunez is playing on a minor league pact and would need to be added to the 40-man roster. He's hitting .321/.387/.464 with a pair of doubles and a triple through 31 plate appearances so far in Spring Training and has experience at second base, shortstop and third base in addition to some more limited work in left field.
Outfielder Nick Martini was outrighted off the Phillies' 40-man roster last month, but the news that Andrew McCutchen will open the season on the injured list once again has him in contention for an Opening Day roster spot. Standing in his way are former Phillies top prospect Nick Williams and fellow offseason acquisition Kyle Garlick — both of whom are on the 40-man roster. Nevertheless, Meghan Montemurro of The Athletic writes that Martini has impressed manager Joe Girardi, who praised the "professional" manner in which Martini "grinds out" all of his at-bats. Martini does indeed have some of that "professional hitter" feel to him — at least based on his career numbers in Triple-A, where he's slashed .305/.401/.435 with a hearty 13.5 percent walk rate against a 16.9 percent strikeout rate in more than 1400 plate appearances. Both Garlick and Williams have minor league options remaining, but the Phils would need to make a 40-man move to bring Martini north when camp breaks.